The "TØP Debate" was a competition held on the official Twenty One Pilots twitter account. A series of videos and a poll was released on their twitter account on October 29, 2015. The poll was a "Tyler or Josh" competition where fans could vote which band member was their favorite. The winner would tattoo their name on the loser's body at their show at Milwaukee on October 30, 2015. The poll ended up in a 50/50 tie, and Tyler and Josh tattooed both of their names on each other.
Debate
Throughout the day, there would be campaign videos posted on the Twenty One Pilots twitter, some of which were parodies of presidential campaign commercials.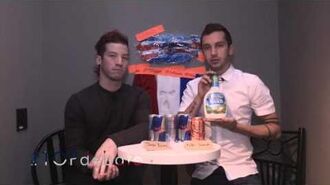 Twitter
The twitter videos provided hashtags fans could use to promote the debate. The hashtags were #TOPdebate, #IVotedTyler, and #IVotedJosh.